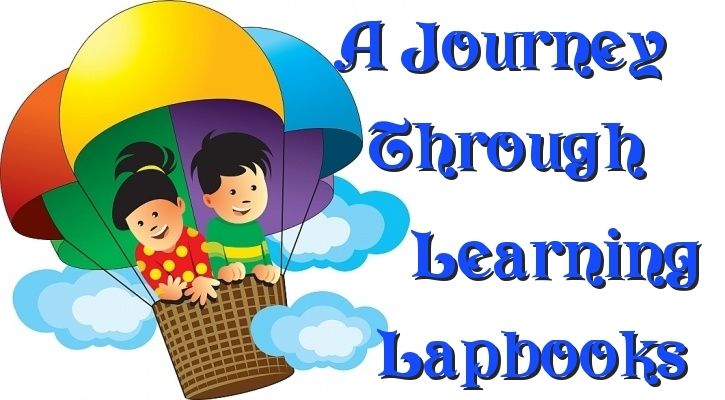 As a home school mom I have learned that learning doesn't have to be boring. I love finding new ways to make learning interesting, as well as enjoyable! There are several ways to do this, two of my favorites things to do are add lapbooks and unit studies.
Recently, we were given four downloadable products from
A Journey Through Learning
for review. Here's the line up of what we received:
After looking them over, I decided to do Letters, Numbers, and Shapes with Little Bits, my four year old. Can I just tell you I can hardly think of a time that I have seen a kid so excited to do school! Literally, every single morning my little guy would faithfully bring me his workbox of supplies so we work on his lapbook.
Through the Letters, Numbers, and Shapes lapbook we got to learn and trace each letter, as well as search magazines for pictures to go with each letter. We practiced counting and tracing numbers. There was even a memory game that we got to make and play, then store in the lapbook. We went over shapes and what shapes different objects are. We also got in a pretty good amount of practice with our cutting skills.
Here are some of the letters we traced and cut out pictures for. You can also see the pictures used to describe the different shapes.
More letters! There is a counting booklet where we were able to trace numbers and number words in. You can also see the cards to a matching game we got to play.
I was pretty impressed that there were even games, activities, poems and book suggestions included!
Little Bits really enjoyed all the cutting and gluing that he got to do. He especially liked the ice cream cone, bubble gum machine and fire truck for the shapes portion of the lapbook. This lapbook has become his favorite things to! I think that the variety of letters, numbers, shapes and games really helped to hold his interest.
I thought that the Letters, Numbers and Shapes lapbook, as well as the other lapbooks, were very well laid out and had a good number of components with each of them. There is enough content for a child to learn, yet not so much that they get overwhelmed and bored.
Even if you have never done a lapbook before I recommend giving it a try. They are lots of fun and the kids love to show them off and retell (narrate) what they have learned. When I first saw them I was a little intimidated but really it is just like scrapbooking. Here is a quick video on what lapbooks are and how to do them.
See, it's easy!