We had this last night for dinner, it was amazingly simple and delicious! I think it took about 30 minutes from start to finish.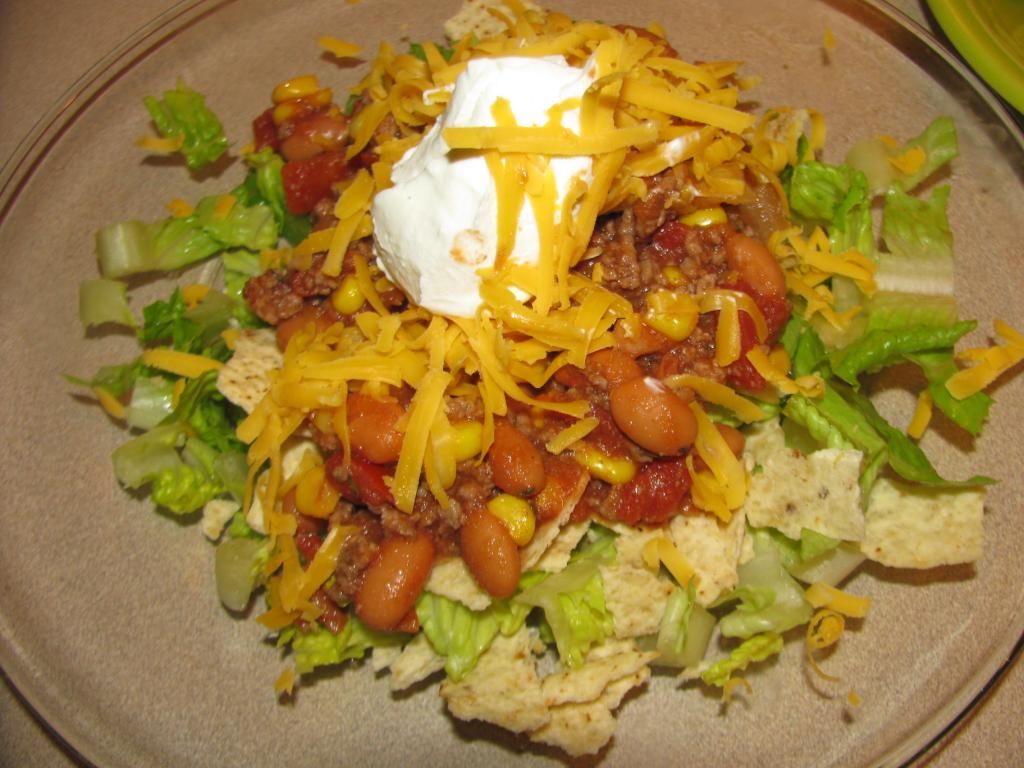 Quick and Easy Taco Salad
Serves about 8-10
2 lbs. of ground beef

2 cans of pinto beans, drained

1 can of diced green chilies

2 small OR 1 large can of diced tomatoes, with juice

1 bag of frozen corn

2 cans of tomato sauce

1 cup of water

1 Tbsp of cumin (I love this stuff so I use a lot more than a Tbsp)

salt and pepper to taste

romaine lettuce

toppings of choice - tortilla chips, shredded cheese, fresh tomatoes, guacamole, sour cream
1. Brown the ground beef in a large skillet or pot, then drain.
2. Return meat to the pot. Add beans, chilies, diced tomatoes, corn, tomato sauce, water and spices.
3. Mix and cook on low-medium for about 15-20 minutes.
4. Serve over top of shredded lettuce. Top with toppings of choice.
Everyone loved this! We will definitely be eating this again.
I really liked this one because it was good and easy enough to make at the end of a long day. I think you could even make this earlier in the day and crock pot it on warm or low until dinner time.
This would be a great recipe to serve when having company!