For the last several weeks Little Bits has been "doing school," just like his brother and sisters. He was so excited to start his new math program,
TouchMath Kindergarten
.
TouchMath
is a multisenory math program developed by an elementary school teacher that saw a need to help children connect abstract and concrete ideas. She met this need by creating numbers that have counting points or "TouchPoints" on them, one for each count to get to the number the student is working with. Counting the "TouchPoints" in the TouchMath program is really the key to the program, and what sets this program apart from the rest.
The
TouchMath program consists of four units, each one includes 90 student activity sheets, that are to be spread out through the school year. As you can see, TouchMath covers a wide range of topics:
While the activity sheets are heart of the curriculum, there are many other components that can be added to enhance your child's learning experience. We were given the four units of activity sheets,
TouchShapes
,
Kindergarten Software
and the
3-D Numerals
.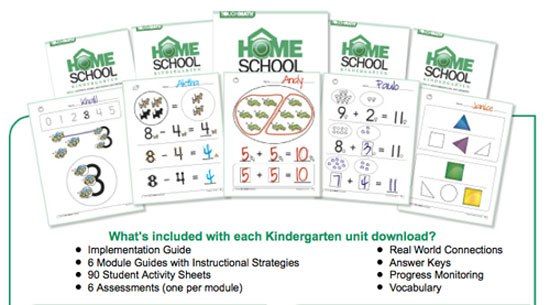 This is the first official math curriculum that Little Bits has used so far. While he is not quite in kindergarten yet, I felt this level was a better fit for him than the preschool level. He seems to be doing quite well with it. He is not writing on his own yet, but he is still learning the concepts from using the 3-D numerals, TouchShapes and the computer program. He really LOVES the Kindergarten Software program!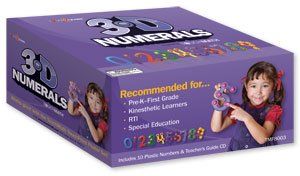 At first, using the 3-D Numerals and counting the TouchMath way was a little foreign to my little guy. I think he had a hard time understanding why he had to count some of the dots on the 3-D numerals twice. After a little practice he got it, and now enjoys using them.
We like TouchMath and plan to continue using it for his kindergarten year. I think it is a very thorough program. TouchMath is laid out very well for the homeschool mom, I felt that it was simple for me to understand and teach. I liked that it was very hands on for my busy little boy. One major plus, Little Bits really enjoys it!
TouchMath has programs for grades Pre-K through 2nd grade:
Each of the TouchMath units are available for $59.95. You can also purchase all 4 units for a discounted price of $199.95

There are additional components to the TouchMath program available:
We found the Tutor Software, TouchShapes and 3-D Numerals to be extremely helpful pieces of the program!
Please take a peek at what other TOS Crew members have to say about
TouchMath
!