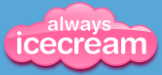 The TOS Crew asked us if we would be interested in reviewing a learning website called
Always Icecream
and my girls were so glad that I said yes!
Always Icecream is a fun and educational website where girls can learn and be creative! Over the last few weeks the girls have enjoyed playing games that have helped them learn about human anatomy, math facts, geography (USA and Europe), dog breeds and Bible verses.
They have also enjoyed all the fun that they get to have creating their own people and rooms in the Mini World part of Alway Icecream. This is the area where they really get to create and have a great time! Computer Girl told me that this is her favorite thing about Always Icecream. Oh, and believe it or not she really likes playing the math facts games (which her mama really likes too!)
On Always Icecream, girls (and I keep saying girls because it really is geared toward girls) can invite there friends to play and chat with them too. My girls have not done this but it is an option. I appreciate that they have it moderated.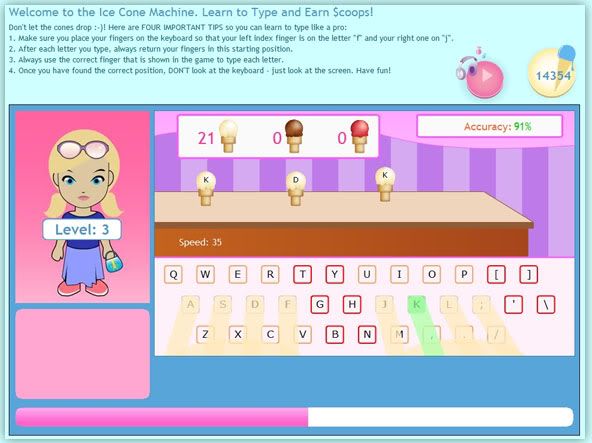 Girls can also watch some pretty cool learning videos. For instance one video taught us how to make baby shower cupcakes (too cute!), one showed us how to teach a dog to sit and another one taught us the origin of ice cream cones.
Another fun thing about the Always Icecream site it that the kids get to earn ice cream "scoops," by watching the videos and playing the games. They can then use these "scoops" in the Mini World to buy things for their rooms. The kids of course LOVE THIS!!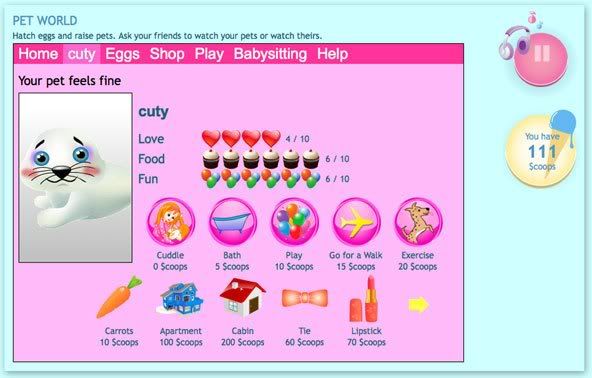 Always Icecream is geared toward girls ages 7-12. My girls are 8 and 10 (almost 11 as she says) and they both enjoyed this website.
The cost is $4.99 per month, $29.99 for a year or $99.99 for a life-time membership.
Personally, I would try it for a month or two before deciding on a life-time membership.
Your kids can even try it for FREE to see if they like it before purchasing.
We were given a subscription to Always Icecream free of charge for review purposes only. The opinions expressed here are my own and we were not compensated in any way.