One of my very favorite things that we have reviewed this year with the TOS Crew has been the Heroines of the Past Bible Study from Golden Prairie Press.
Golden Prairie Press is owned and operated by Amy

Puetz, a homeschool graduate with a passion for God and for history.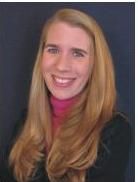 Amy offers several different studies that look amazing, but we finally settled on Heroines of the Past. This study included my two favorite subjects, Bible and history!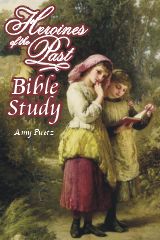 Heroines of the Past is a 13 week long study about real women from the past that showed real virtue in their lives. The stories we read were powerful and the Bible study portions were pretty meaty. I was very impressed!
Each study starts off with a story of a girl or women. For instance in the story "Living and Dying for Jesus," we read about a young slave girl named Blandina and her Mistress. We read about the Mistress, how she shared her faith in Jesus and how Blandina came to know the Lord.
After the story we started a new memory verse for the week (Hebrews 11:1) and then answered a few discussion questions. We read and discussed several scriptures, including the Parable of the Sower.
Through out this study we got to read stories from the lives of women like Mary Slesslor (missionary), Katherine von Bora (Martin Luther's wife), A Brave Little Girl and many others. The stories that we read displayed acts of courage, faith, compassion, gentleness, mercy, and love.
I felt that the stories included were great examples for my children, especially my girls.
You can view sample pages and the table of contents for Heroines of the Past here.
We really are enjoying this study and I plan to continue using it. I think it would be a great study for Bible or history or both!
My first thought was that this study was going to be too girlie for my boys. For the record, my boys really enjoyed the stories, especailly the one with a knight in it! When we worked on memorizing Proverbs 31:10 (Who can find a virtuous women, for her price is far above rubies) my initial thought was to give the boys something else to memorize but the Lord led me to have them memorize it too. My boys may not need to learn how to be a virtuous woman, but they are going to need to know what one looks like! So, in other words, boys can definitely join in this study too.
As I mentioned, Amy offers several different studies to choose from:
These studies are available in Print or Ebook format and they range in price from $14.95 - $27.00. Currently on sale for 20% off! The sale price of Heroines of the Past is currently $21.60.
I highly recommend this study, especially for young ladies in training to be Virtuous Women.
Disclaimer: We received this product at no charge to us in exchange for an honest review.