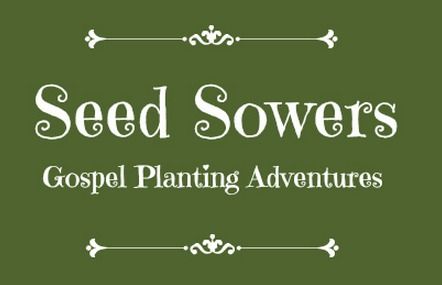 I love reading about missionaries and how the Lord uses them for His work. To read accounts of their trials and triumphs in spreading the gospel has been a huge blessing to me over the years.
Several weeks back, we were blessed with the book
Seed Sowers
by Gwen Toliver. Gwen is a state based missionary at the Wycliffe Linguistics Center in Dallas, Texas along with her husband. She is also a homeschool mom to eight children and a fellow TOS Review Crew member.
A few years ago Gwen started a two year project of collecting information from various retired missionaries and Bible translators of their gospel planting adventures to share with others. This collection became known as
Seed Sowers, Gospel-Planting Adventures.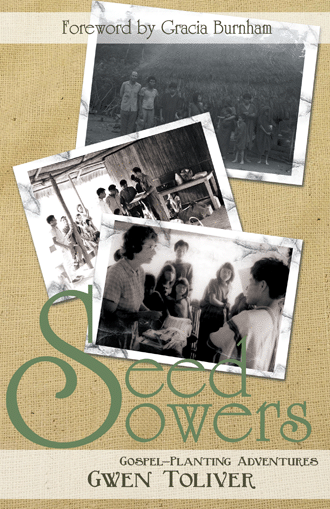 This book has 165 pages and contains a collection of 21 stories that move and touch the heart. These stories remind us of God's mighty hand in the mission fields. It has been amazing to read of these men and women that, with the Lord's leading, up and move to a completely foreign country, sometimes not even knowing how to speak the language. AMAZING!
One of the stories in the book that really captured my heart was about Bob and Jo Ann Conrad, called Never Give Up! This couple's story was pretty fascinating to me. The Conrad's gospel planting adventure took them to Papua New Guinea. They went to live with and learn from a tribe, the Iwans, that just seven years prior befriended and then massacred many people simply because they were not part of their tribe. Oh, and by the way the Iwans were cannibals!! What courage the Lord must have given this couple!
Reading these stories about missionaries that leave every thing they know and dive head first into the unknown for the sake of the gospel just does something to me. These stories really help me to put my life's little problems into perspective. They also help me to evaluate what I am doing and NOT doing in sharing the gospel.
Back to Bob and Jo Ann, as they lived among the Iwan people they we able to learn their language and culture. While in Papua New Guinea, the Conrad's developed a written alphabet for the Iwan language, taught them to read it and and translated the gospel of Mark for them.
Eventually, Bob and Jo Ann had to leave Papua New Guinea, but God continued to use them to spread the gospel! You can read about the rest of their story, along with many others, in
Seed Sowers
, which is
available for $12.50 through Grace and Truth Books
.
Seed Sowers is written to about a sixth grade level. It makes a great afternoon read for an independent reader or as a family read aloud. Either way, it is a great addition to the family library.