You may remember that a few years ago we had the opportunity to review Reading Kingdom, an online program that teaches children ages 4-10 to read and write to a 3rd grade level.
Well, to be honest, at the time Reading Kingdom was not one of our favorites. I used it primarily for Computer Girl and Alpha Boy, who were 7 and 4 at the time. They did not really enjoy Reading Kingdom which I attributed that to the lengthy Reading Skills Survey, but I noted in my review that I believed this was a good program and could be a good fit for other children.
It turns out that Little Bits is one of those "other" children. He LOVES Reading Kingdom and is doing really well with it.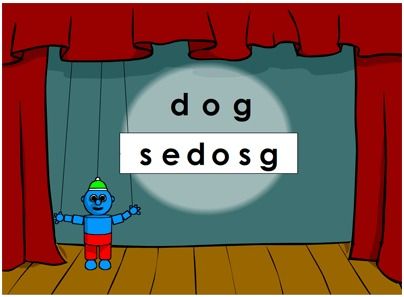 Little Bits likes to build words and sound them out with Reading Kingdom.
Little Bits just turned 5 in July and started kindergarten about 6 weeks ago. Up until now, we had not done much in the way of formal phonics with him. At this point he is learning phonics, but we are moving at a gentle pace. He has been doing Reading Kingdom several times a week, as a supplement to his phonics program.
Let me tell you a little about how Reading Kingdom works. Reading Kingdom is based off of the research and experience of Dr. Marion Blank, "a world renowned expert on literacy and the Director of the Light on Learning Institute at Columbia University," who developed this 6 skill model approach to reading...
The Reading Kingdom approach goes beyond the phonics and whole language approaches, and includes several other necessary skills for reading and writing success. By focusing on all six of these skills, children can master both reading and writing more easily. Reading Kingdom is currently the only program that includes all six of these skills in their approach to learning to read and write.
The Reading Kingdom believes that every child is different. Instead of fitting each child into a "one size fits all" box, children are given a thorough Reading Skills Survey test to properly place them in the program.
Once children are tested on their reading and writing skills, they can then beginning learning from their personal reading level. Children do not have to continue going over something that they already know, which can lead to boredom and lack of interest. Nor are they pushed a head to a level they are not ready for, only causing frustration. I believe that with the help of the very thorough Reading Skills Survey, Reading Kingdom can almost perfectly place a child in the right reading level.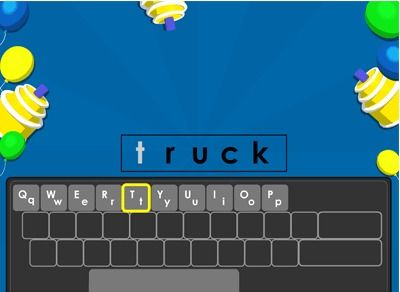 Children also learn their way around a keyboard while they are learning to read.
My little guy is just learning his letters, so after taking the Reading Skills Survey test he was placed at the beginning of the program. He started out doing visual sequencing and keyboard skills. He is great with a mouse but is still getting used to when the letters on the keyboard are, which is a big part of Reading Kingdom.
Little Bits has been having a good ol' time with Reading Kingdom. He is currently "making words," as he calls it. He gets pretty excited and likes to call me over when he learns a new word.
My little guy has been processing well with Reading Kingdom. I plan to continue out the 12 month subscription with him, along side his regular phonics program.
Reading Kingdom offers a 30 Day Free Trial that you might want to check out prior to subscribing.